When Chrome forbids you from downloading something and starts displaying messages like Network failed, the chances are it's blocking them, deliberately. This is a common error but quite easy to fix with the few workarounds.
Chrome blocking downloads with Network failed error
Something, not clearly abiding by Google's rigorous standards of safety and thus, flagged as inappropriate is acceptable but forcefully deciding for someone what is good and what not raises doubts about one's practice. Here's what you can try to get around the problem.
Enabling File Download in Security Settings. For this, press 'Win+R' shortcut keys to open 'Run' dialog box. Type 'inetcpl.cpl' and hit enter.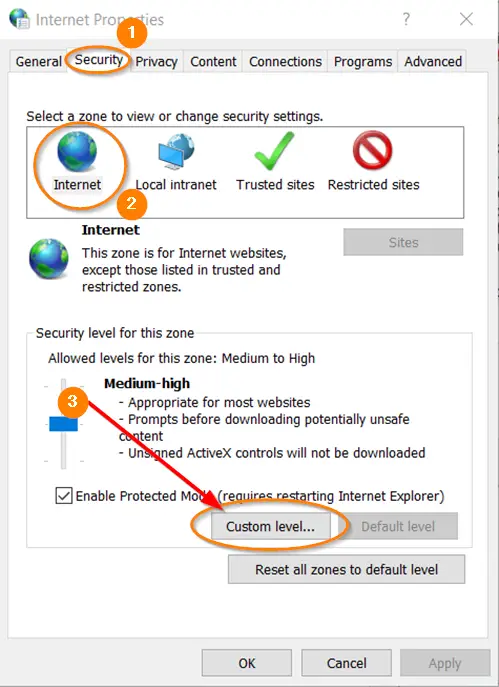 When directed to 'Internet Properties' dialog box, switch to 'Security' tab, choose 'Internet' in the zone, and then click on 'Custom Level'.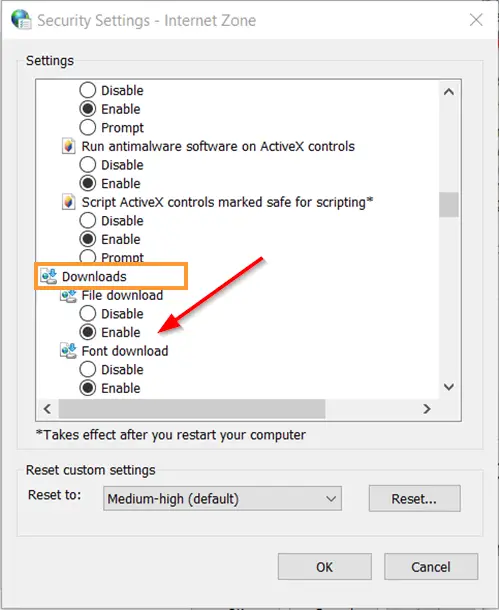 Then, look for the 'Downloads' option and when found, check the 'Enable' option.
If Chrome is blocking downloads and the above solutions do not work or fail to yield the desired results, try the following.
Restart Chrome – Close the browser and relaunch it and then try your download again.
Remove the cache and cookies stored by the browser.
Verify if your device meets the system requirements. To run Chrome on Windows 10 or later, your PC needs to support an Intel Pentium 4 processor or later that's SSE2 capable.
Update your Chrome browser to the latest version.
Try changing the destination of the download folder within Chrome.
See if any antivirus installed on your PC is stopping or preventing the download. If they are enabled, it's advisable to disable them, temporarily. Also. Check if you can download files when the firewall is off, you may need to create an exception in your antivirus or firewall settings.
If you have installed any programs recently and find their names suspicious, uninstall them right away. Some malicious programs may intentionally cause conflicts in Chrome. If you are running Windows, try the Chrome Cleanup Tool.
Attempt to download the same file from a different network connection.
Try downloading the file from another web browser like IE, Firefox, or Safari.
Sometimes, the User profile can get corrupted. If that's the case, create a new User Profile in Chrome.